Royal-Pedic: Luxury, Handcrafted Natural Mattresses & Beds Since 1946
We're a Southern California based, family-owned and operated luxury handcrafted mattress maker utilizing the finest natural and hypoallergenic ingredients. For over 75 years, Royal-Pedic has been dedicated to our clients' sleeping comfort, which includes mattresses made for 7 U.S. Presidents, celebrities, royalty, professional athletes, mega yachts, discerning hotels and inns, along with generations of families that want a restful, healthy, and truly re-energizing great night's sleep.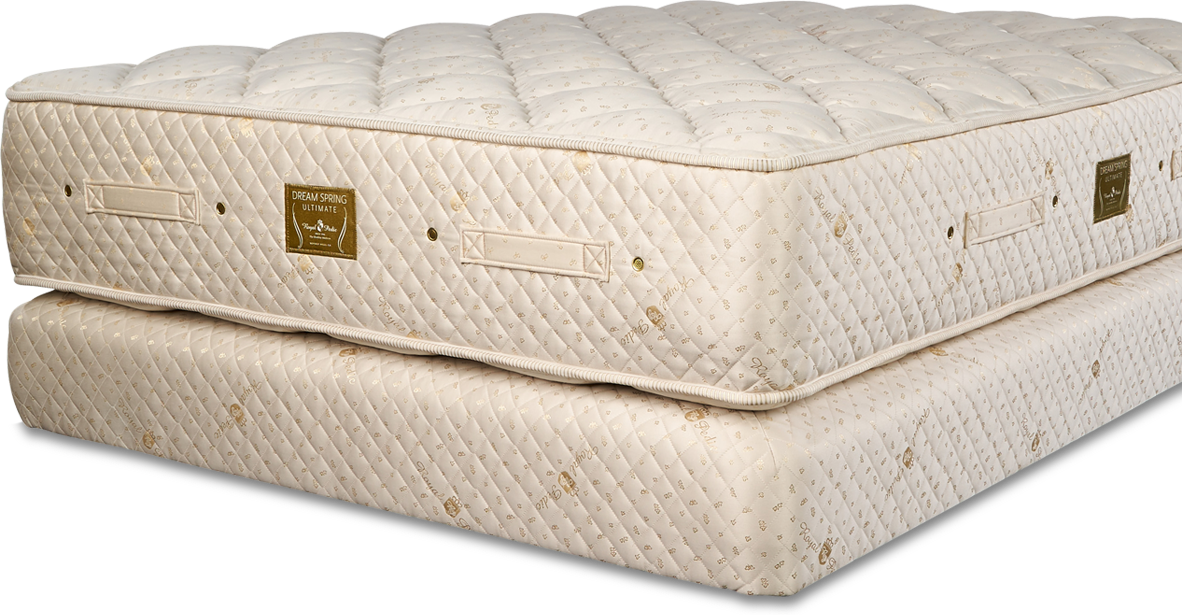 Your Quest for the Right Mattress is Over, backed by our 75+ Years of Expertise
Royal Pedic has been dedicated to promoting healthful sleep for over seven decades through combining the finest natural materials from around the world, with unparalleled expert hand craftsmanship.
Experience Unrivaled Luxury Sleep Night after Night with our Exclusive Natural Materials
We source the finest natural materials from around the world; pristine long staple cotton known for its durability, natural latex sourced from sustainable rubber tree plantations for supple comfort and support, lambswool from France for its natural temperature regulating properties, as well as ultra luxurious options such as camel hair, and cashmere/silk/wool blends for the ultimate sleep experience.